Residency & Fellowship Programs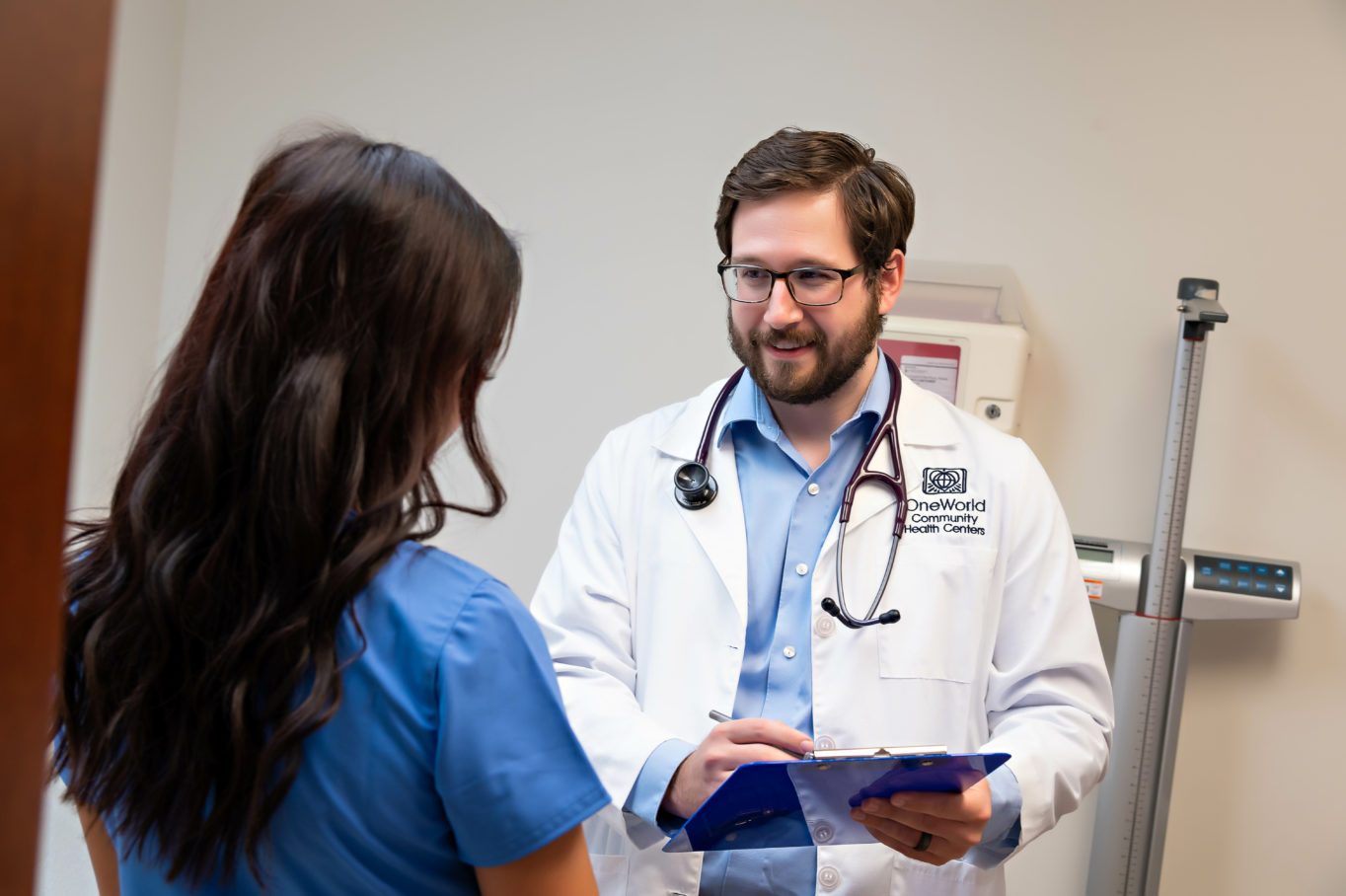 OneWorld is a private, nonprofit Federally Qualified Health Center dedicated to providing compassionate, affordable, high-quality health care and supportive services to all people.
We consistently rank in the top 4% for health outcomes among the nation's 1,400+ community health centers, and have been named as a National Quality Leader and a Health Center Quality Leader by the Health Resources and Services Administration.
OneWorld is accredited by the Joint Commission, the nation's predominant health care quality standards-setting and accrediting body.
OneWorld requires all students and residents to have the bivalent booster prior to entering our clinics.
Please complete the form below for more information or if you are interested in completing your residency at OneWorld.
Family Medicine Residency with UNMC's Community Health Center Track
OneWorld's Family Medicine Residency program is a three-year continuity program used to recruit and train future physicians from diverse backgrounds who are interested in the opportunity to provide care to the underserved communities of Omaha while providing high-quality, broad-based clinical education and experience.
Participants must be able to conduct visits in English and Spanish, or be willing to learn to do so through our Spanish immersion program, as a significant number of our patients speak Spanish as their primary language.
Pediatric Residency
OneWorld's Pediatric Residency program is a three-year continuity rotation that focuses on developing outstanding pediatric physicians who are prepared to provide comprehensive, compassionate and effective primary medical care in a variety of settings.
Women's Health & Obstetrics Residency with Creighton OB & UNMC/FP Schools
OneWorld's Women's Health & OB Residency program with Creighton University is a four-year program that provides the foundation for future career development. The program is designed to provide an opportunity for resident physicians to achieve the cognitive knowledge, skills and attitudes required for the practice of obstetrics and gynecology, both as consultants in the specialty and for the provision of ambulatory primary health care for women.
Psychiatry Residents at Creighton University
OneWorld's Psychiatry Residency program with Creighton University allows fourth year Psych residents an opportunity to gain hands-on diagnosis, treatment and follow up experience with patients in the Omaha community.
For more information or to discuss rotating at OneWorld, please contact us:
Tay Orr
Clinical Student Program Coordinator
(402) 502-8860
torr@oneworldomaha.org