Volunteer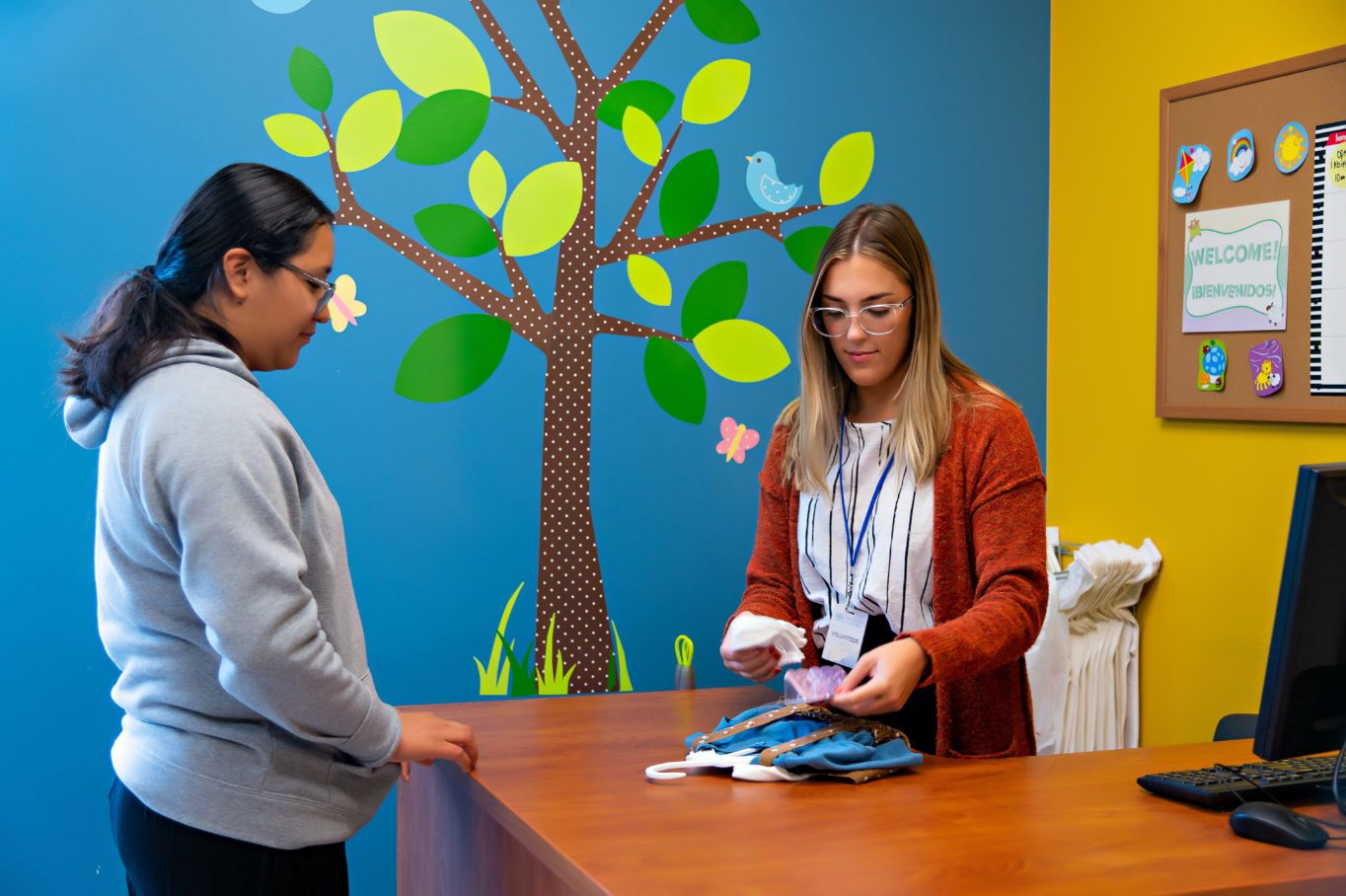 Are you mission-minded? Is health care your passion? OneWorld volunteers help bring our mission to life. Your gift of time creates a healthier community for all people!
Volunteer Opportunities
Assisting with childcare or English classes at the Learning Community Center of South Omaha
Assisting with OneWorld events
Providing basic health screenings at the Mexican Consulate
Working in our Baby Boutique
Working on special projects
We welcome volunteers who are willing to serve at least four hours per month. Volunteers must be at least 16 years of age or be accompanied by a legal guardian. As an accredited clinic, OneWorld asks you to:
Complete a volunteer application.
Interview for placement.
Attend a general orientation session.
Complete any appropriate health or drug screenings, when applicable.
Present valid photo identification.
Get Involved
If you are interested in job shadowing, a student clinical experience or completing a residency or fellowship at OneWorld, please visit our Clinical Education page.
If you are a Nebraska-licensed medical physician, physical therapist or other health care professional who would like to volunteer in a clinical capacity, please contact Tay Orr, Clinical Student Program Coordinator, at (402) 502-8860 or torr@oneworldomaha.org.
For more information about volunteering at OneWorld, please contact Leslie Ibarra, Volunteer Specialist, at (402) 577-0381 or libarra@oneworldomaha.org.
Volunteer Spotlight
"I'm a physician from India. When I came to the United States I wanted to give back my time in the health care field while I work on getting my medical license in the U.S. I thought OneWorld's mission statement and values really match my own beliefs regarding helping everyone in need with compassion and cultivating community wellness. My expertise matched with the Covid-19 vaccine tent. I'm very proud to be a part of the OneWorld team. I get to meet new people, hear incredible stories and learn some Spanish. I'm so proud to play a role in keeping the community safe."

–Yamini Arukala, Vaccinator
"I started learning Spanish in 2017 and wanted to be able to practice the language and help others at the same time. Volunteering as an ESL instructor at the Learning Community Center and helping at the Baby Boutique allows me to do both! I am a social worker, so I enjoy helping others when I can. Volunteering is a way to connect with people and strengthen the community. Something small for you can be the biggest thing for someone else. You learn not only about the culture, ideas and perspective of someone else, but you also learn things about yourself."

–Melissa Ramming, LCC & Baby Boutique