Our employees are united by a desire to help the community, and it shows. Out of 1,400+ community health centers nationwide, OneWorld ranks within the top 4% in terms of clinical outcomes. It takes all of us, with our various talents and positions, to achieve results like this.
While our greatest gift is helping patients, growing your career is our joy. If you feel called to serve the community and want to work in an energizing, professional environment, we invite you to explore what OneWorld can offer you and Be Inspired By the Work You Do.
When you work with us, we'll take care of you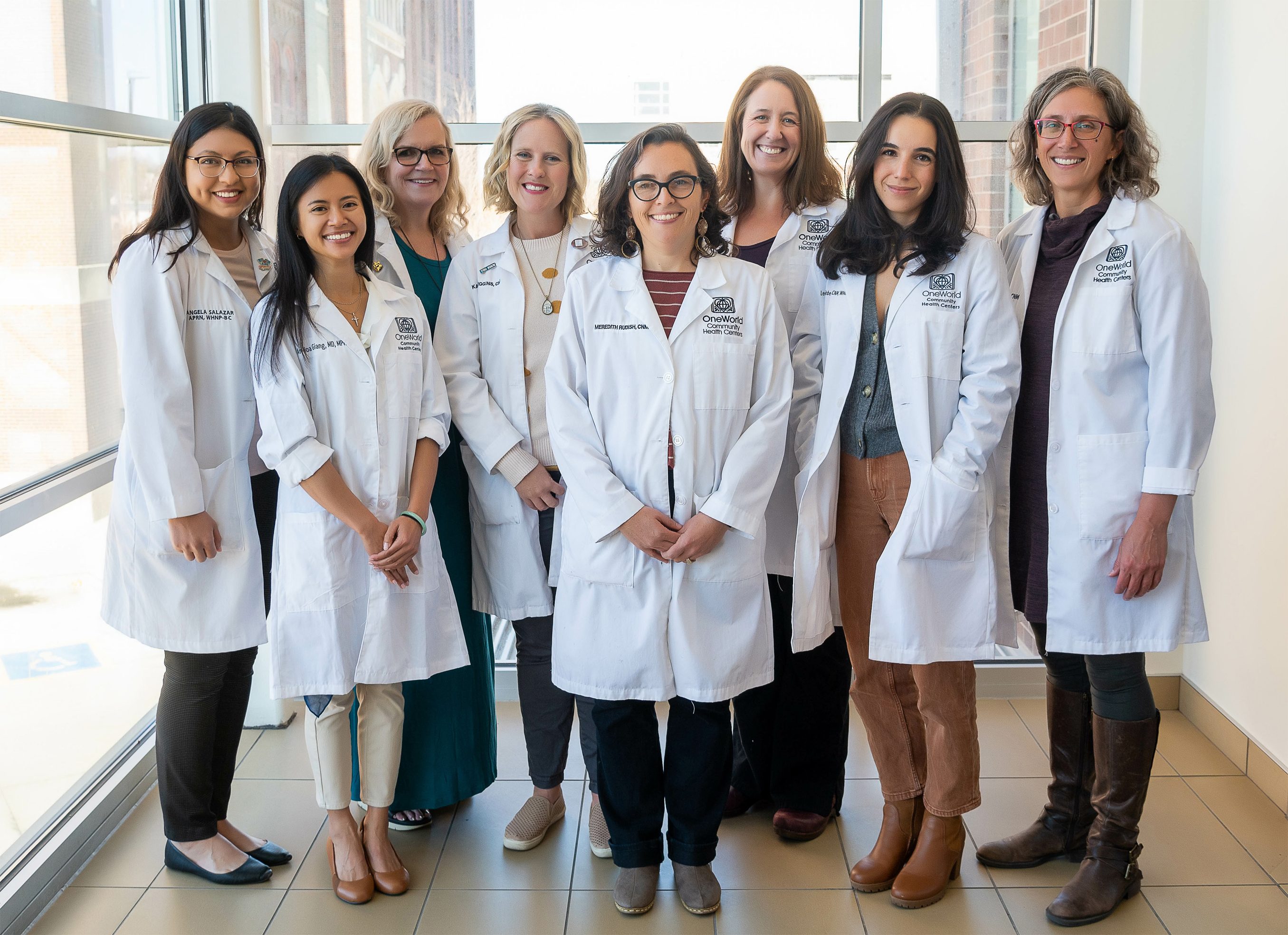 OneWorld provides a comprehensive benefits package to eligible employees who work at least 30 hours per week. For full benefits information, please contact our Human Resources department at (402) 952-4067.
"OneWorld has been a lovely place to develop myself professionally, but is really a great place to call home."
– Elizabeth Lehn, MD, Pediatrician
Life at OneWorld Means
Career Growth
Employee and leadership development opportunities are available to all employees. We want our employees to grow professionally and personally because they matter. Our Employee Council, LGBTQIA2S+ Task Force and Patient Voice Councils ensure that our work environment is welcoming and supportive for all.
Enjoying Your Workplace
We believe hard work should be celebrated. OneWorld hosts a variety of events including cultural celebrations, workplace contests, picnics and staff-formed sports teams and clubs for employees to have fun year-round.
Committing to Diversity, Equity & Inclusion
As a trusted leader that provides quality health care to all, we have a responsibility of ensuring the well-being of our team members, patients and the community we serve. We take this responsibility seriously and recognize that diversity, equity and inclusion are foundational to this work and to achieving our mission.
As we continue on our DEI journey, we commit to fostering an environment of value and respect that engages the unique perspectives and contributions of everyone. We will strive to celebrate diversity, honor inclusion and center equity in everything we do. We aim to model equitable and inclusive behaviors and practices that will be expressed throughout our organizational culture.
If you want to be inspired by the work you do and share in our vision, mission and values, we would love to have you join our team.