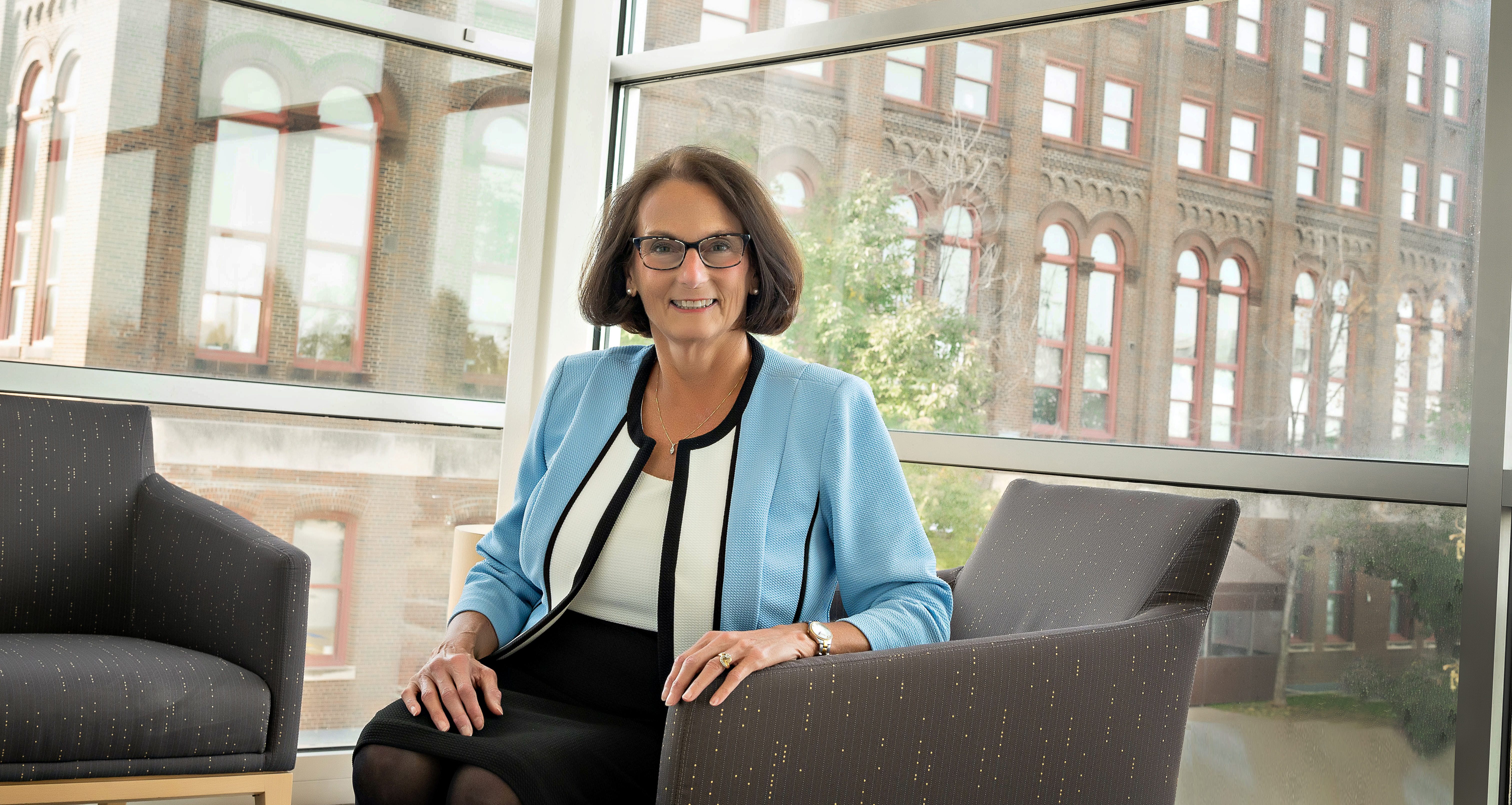 Andrea Skolkin,
Chief Executive Officer
As the Chief Executive Officer of OneWorld Community Health Centers, Andrea Skolkin is known as a visionary and change-maker. Under Skolkin's direction, OneWorld has experienced unprecedented growth through expanding access to quality care, increasing the number of patients seen, visits and services offered.
Skolkin obtained a bachelor's degree in sociology from the University of Colorado at Boulder in 1977 and a master's degree in public administration from Loyola Marymount University in 1983. Prior to joining OneWorld in 2004, Skolkin held several leadership roles at companies dedicated to care, including Camarillo Health Care District and Hope Medical Outreach Coalition. Coming from an immigrant family, Skolkin resonates with OneWorld's mission and is dedicated to contributing to the lives of the next generation.
As CEO, Skolkin has led the charge in OneWorld's development and growth within the community. Skolkin led OneWorld from a storefront to a three-building main campus in South Omaha that features an on-site pharmacy, women's health clinic and urgent care clinic as well as satellite clinics in Plattsmouth, West Omaha, Northwest Omaha and Bellevue. OneWorld has also opened two Teen and Young Adult Health Centers, School-Based Health Centers, a mobile fleet for pediatric medical and dental care and added OneWorld Marketplace, radiology, affordable housing, transportation, WIC, and other essential services. Beyond new clinics, Skolkin has furthered OneWorld's commitment to the community through extensive outreach, family literacy center and a health window at the Mexican Consulate. OneWorld continues to maintain Join Commission accreditation, is recognized as a Patient Centered Medical Home and a LGBTQIA2S+ Healthcare Equality Leader under Skolkin's leadership.
Skolkin serves on several boards for organizations focused on serving the community. Her membership includes Immanuel Communities, Bridge Family Resource Center, Pathways Community Hub Steering Committee, Hope Medical Outreach Coalition, Heartland Community Health Network, Health Center Association of Nebraska, National Association of Community Health Centers and Medical Group Management Association. She serves as a role model, mentor and champion of professional growth, and she is skilled in partnership and fund development.
Skolkin has received numerous awards and honors through her work at OneWorld:
2021, 2020 Health Center Quality Leader
2020 Chamber Business Excellence
2019 Organization of the Year – Latino Young Professional Association
2019 Legal Aid Justice Award
2018 Best Places to Work in Omaha – Baird Holm and Greater Omaha Chamber of Commerce
2018 Best Place to Work for the Advancement of Women (ICAN)
2018 Better Business Bureau Integrity Award
2017 Better Business Integrity Award
2016 Bright Spot in Education – President Obama
2015-16 Better Business Bureau Award of Distinction
2015 Business Excellence Awards – Chamber of Commerce
2014 City of Omaha Development Award
2013 Center for Inclusive Communities Hero Award
2011 "Woman of the Year" – Women's Center for Advancement
2009 UNMC Center for Health Disparities
2008 Nonprofit of the Year Award
2007 visit to OneWorld by President George W. Bush