Bethany Levy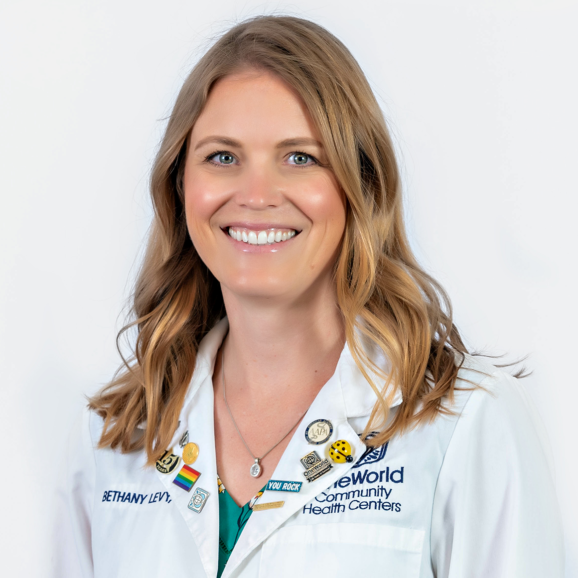 MPAS, PA-C
It is humbling and engaging to be present with people through the challenges and joys of life.
Family Medicine Physician Assistant
LGBTQIA2S+ Ally
English & Spanish
Bethany Levy joined OneWorld in 2007 after studying abroad in Spain and Guatemala. Levy values nurturing long-term relationships with her patients. Outside of work, she enjoys traveling, exercising, baking sourdough bread and spending time with her husband and three sons.
---
Location