Sarah Miller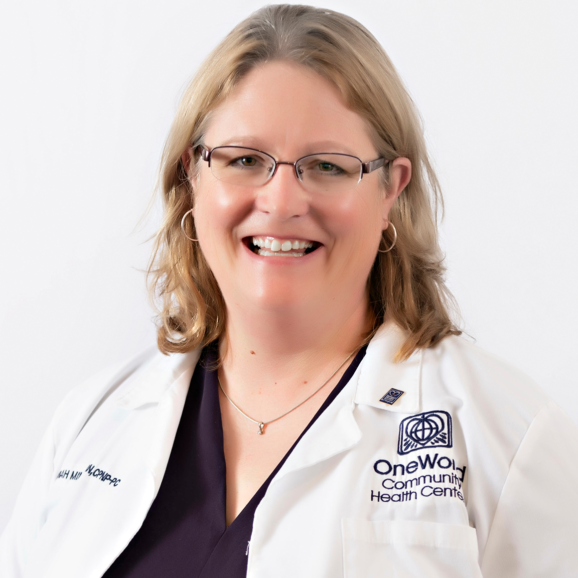 APRN, CPNP-PC
Chief Medical Services Officer & Family Medicine Nurse Practitioner
LGBTQIA2S+ Ally
English & Spanish
Sarah Miller holds bachelor's degrees in biology and nursing from Creighton University. She earned her master's degree in nursing, specializing in pediatrics, at the University of Nebraska Medical Center in 2007.
She began her career at OneWorld as a registered nurse in 2002. Throughout her tenure, Miller has served as a nurse, nurse practitioner, interim nursing director, assistant medical director for Dr. Kris McVea, Chief Medical Officer, and as the associate director of medical services.
In 2021, Miller was named Chief of Medical Services. In this position, Miller oversees quality and process improvement in clinical settings and assists with the nursing organizational strategy. As the Director of Medical Services and School-Based Health Centers, Miller works with OneWorld's School-Based Health Centers, Teen and Young Adult Health Centers and the Medical Mobile clinic. She also maintains her clinical role as a nurse practitioner, keeping her perspective rooted in care.
---
Location