Genevieve Sanchez Hidalgo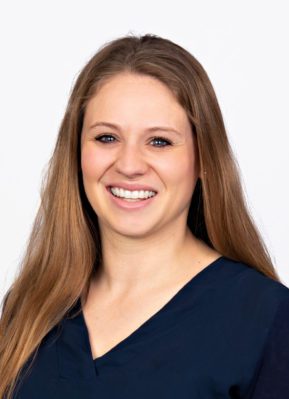 LIMHP
Associate Director of Behavioral Health & Behavioral Health Therapist
Genevieve Sanchez-Hidalgo received her bachelor's in psychology from the University of Nebraska Lincoln. She received her master's in clinical psychology from the Institute of Psychological Sciences.
Prior to OneWorld, Sanchez-Hidalgo worked with adolescents and adults with substance use problems in both outpatient and intensive outpatient settings.
Sanchez-Hidalgo began her career at OneWorld in 2017 as a Behavioral Health Therapist working in the Collaborative Care (AIMS) program. She was promoted to Associate Director of Behavioral Health in 2020. In this role, she supervises several therapists and helps with quality improvement in behavioral health services, particularly in OneWorld's satellite locations.
Sanchez-Hidalgo continues to serve as a behavioral health therapist in both integrative and collaborative care programs.
---
Location