A visible sense of relief
OneWorld Baby Boutique expands hours to help prenatal patients get a strong, healthy start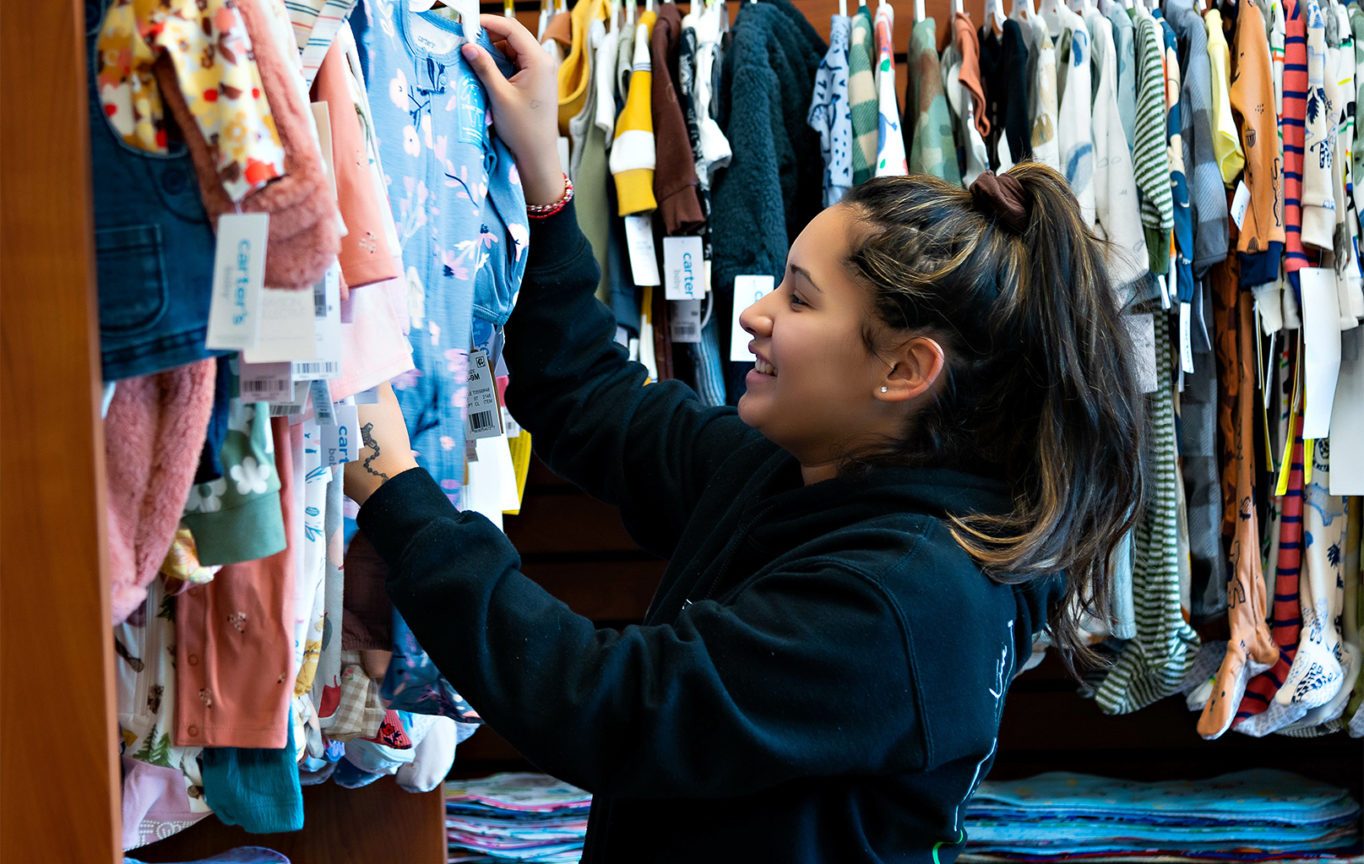 For OneWorld prenatal patients, the Baby Boutique is more than a room in the Women's Health clinic. It's an opportunity to shop for essential baby items without the stress and worry of cost.
In 2022, the Baby Boutique had record numbers of both shoppers and baby essentials distributed. In response to the increase in need, OneWorld has expanded operating hours to include Fridays from 10a.m.-2p.m.
The boutique will continue to be open from 10a.m.-2p.m. on Mondays and 2-5p.m. on Thursdays.
"The visible sense of relief on our patients' faces as they shop was our motivation to expand our hours," said Courtney Spurgeon, Development Manager – Events & Volunteers. "The cost of raising a child is only increasing, and we want our patient families to have a strong, healthy start."
While onesies and outfits remain popular, more expecting and new moms are using their 'Baby Bucks,' earned from attending prenatal appointments, to purchase basic necessities due to rising prices at commercial stores.
In 2022, the Baby Boutique distributed nearly three times as many diapers compared to 2021.
"Recently a mom told me her family never struggled financially as much as they are right now," said Mary Clarke, OneWorld Volunteer. "You could tell in her voice how much it meant to her to be able to come in and spend her Baby Bucks on necessities."
Prenatal patients can earn a maximum of 30 Baby Bucks throughout the length of their pregnancy. On average, each item at the boutique costs one Baby Buck.
With baby essentials as incentives, the Baby Boutique encourages new mothers to seek early and consistent prenatal care. Prenatal care decreases the likelihood of preterm births, birth defects and other harm to new mothers and babies.
"It's been super busy and a challenge to keep inventory up, but we are so grateful to have the community's support and be able to keep getting our tiniest patients and their moms what they need," said Spurgeon.