Advocating for Care
OneWorld clinician recognizes rare condition caused by Covid-19 exposure
Laura Loewens, APRN, was working in the OneWorld Quick Sick clinic at the Livestock Exchange Health Campus, when a young patient came in with a high fever, pale face, red and cracked lips, abdominal tenderness and extreme fatigue.
The patient, while new to Laura, was an established OneWorld patient. The patient's family informed Laura they had tested positive for Covid-19 several weeks prior, although the patient themself never tested positive.
With the combination of the patient's negative Covid-19 rapid test, negative influenza test and concerning lab work, Laura suspected the patient had MIS-C.
MIS-C, Multisystem Inflammatory Syndrome, is a rare but serious condition that can occur in children after Covid-19 infection or exposure. The condition causes different body parts to become inflamed, including the heart, lungs, brain, skin and kidneys and if left untreated can be deadly.
"I had that gut instinct that something wasn't right with the patient and I did not want them going through the night without being seen," said Laura. "As medical providers, it is part of our job to advocate for our patients so that they receive the best possible care and outcomes in every single experience. I also knew that her mother was very worried and wanted to help come up with a plan to ease her concern."
Several hours and multiple phone calls to the Covid-19 clinician consult line at Children's Hospital later; Laura coordinated the patient's admission into Children's Hospital.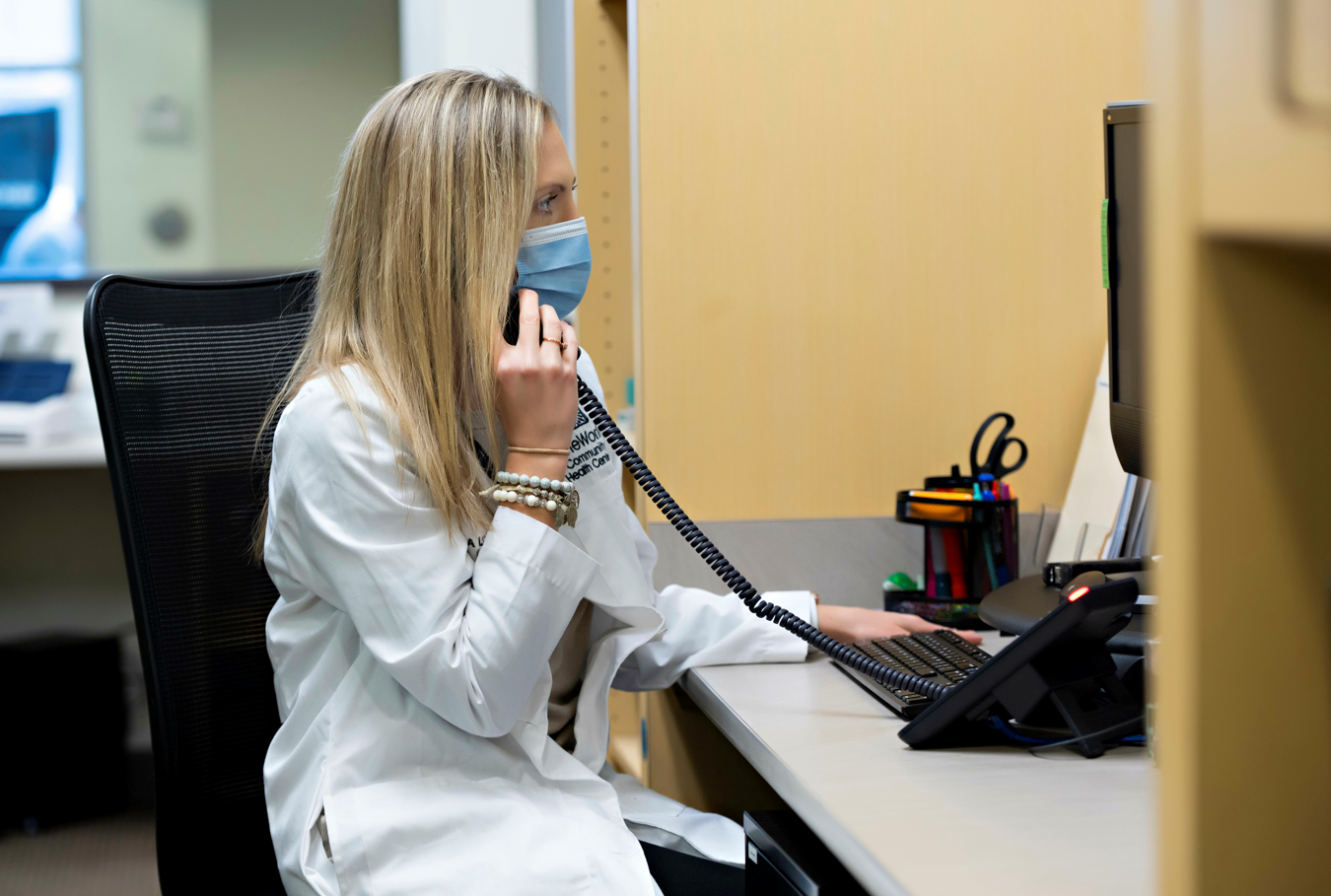 Laura said the patient's family did the right thing by monitoring the patient's symptoms and seeking care when the patient's condition worsened.
"Although significant side effects or adverse effects are rare, it is important to monitor for these after Covid-19 exposure or infection as they can cause significant health problems in children when they do occur," said Laura.
Since their discharge from the hospital, the patient has followed up with their OneWorld primary care physician and is recovering well.
"Even in regards to patients I have just met, each one of them is special and unique and I want to help as much as I possibly can," said Laura. "I'm so grateful for the pediatricians and medical clinicians I work with and those especially whom I was able to consult with for this case."
At OneWorld, We Care for All People.
---