Be the One
Taking action to prevent suicide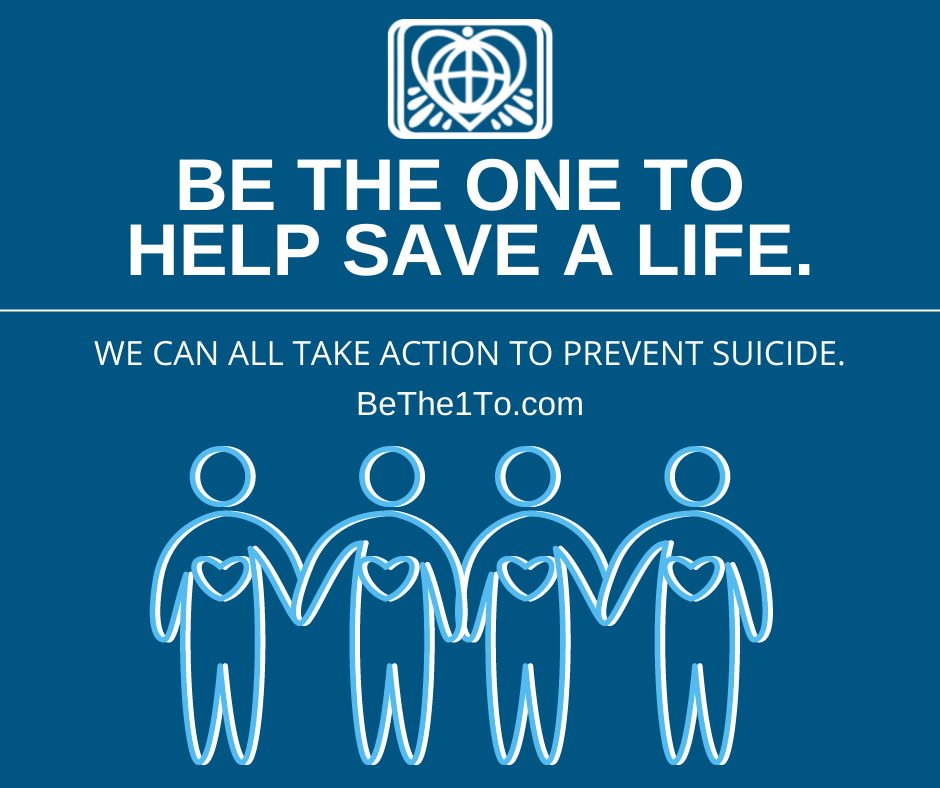 Across the country, teens and adolescents are facing a mental health crisis.
In the past year, 15.08% of youth experienced a major depressive episode. Of the youth with major depression, over 60% did not receive any mental health treatment per the 2022 State of Mental Health in America Report.
Through education and action to eliminate the stigma around mental health, communities can support individuals who are struggling with their mental health to create an environment of hope and healing.
"I think the biggest thing is normalizing talking about mental health, and letting people know they don't have to struggle in secret," said Shannon Kinnan, M.D., OneWorld Psychiatrist. "If more people are able to talk about what they are going through, they can lean on that support instead of shying away from the thing that could be the most helpful."
The National Suicide and Crisis Lifeline created five steps every community member can follow for communicating with someone who may be suicidal. Those steps are to ask questions, be there, keep them safe, help them connect and follow up.
"It's very important that we talk about mental health and suicide, especially among minority communities," said Longfellow Marquez, LIMHP, LMHP, Behavioral Health Therapist. "We can prevent individuals from feeling hopeless and helpless by talking to them directly about what they are experiencing and that can save lives."
In July 2022, the National Suicide and Crisis Lifeline changed to 988. This new, shorter number is a 24/7, free and confidential support for people in distress and crisis.
"Suicidal thoughts do not simply appear," said Longfellow. "Like other emotions, there are other factors that influence your thoughts. Usually behind suicidal or self-harming thoughts, there is emotional distress and a story behind it. These feeling are complications of depression. When depression worsens, it is common to feel hopeless, helpless and begin to have thoughts of not wanting to live and questioning why they are there."
For teens, access to a trusting adult, including a parent, guardian, school counselor, coach or other adult, can help reduce severe symptoms of depression and avoid reaching the point of hopelessness and helplessness.
OneWorld's Behavioral Health services are available at all clinical locations and via telehealth, including the Teen and Young Adult Health Centers and School-Based Health Centers.
"At OneWorld, we aim to normalize mental health services by integrating mental health services into health care visits," said Longfellow. "If we rely on the patient to seek out their own mental health care, this can be more difficult for many reasons including financial barriers and stigma. When we get more involved in the community and expand access to services that greatly helps our community."
Through education, increasing awareness and eliminating mental health stigma, children, teens and adults struggling with their mental health can get the help and support they need.
---