Generations of Care
Mother and daughter deepen bond through prenatal care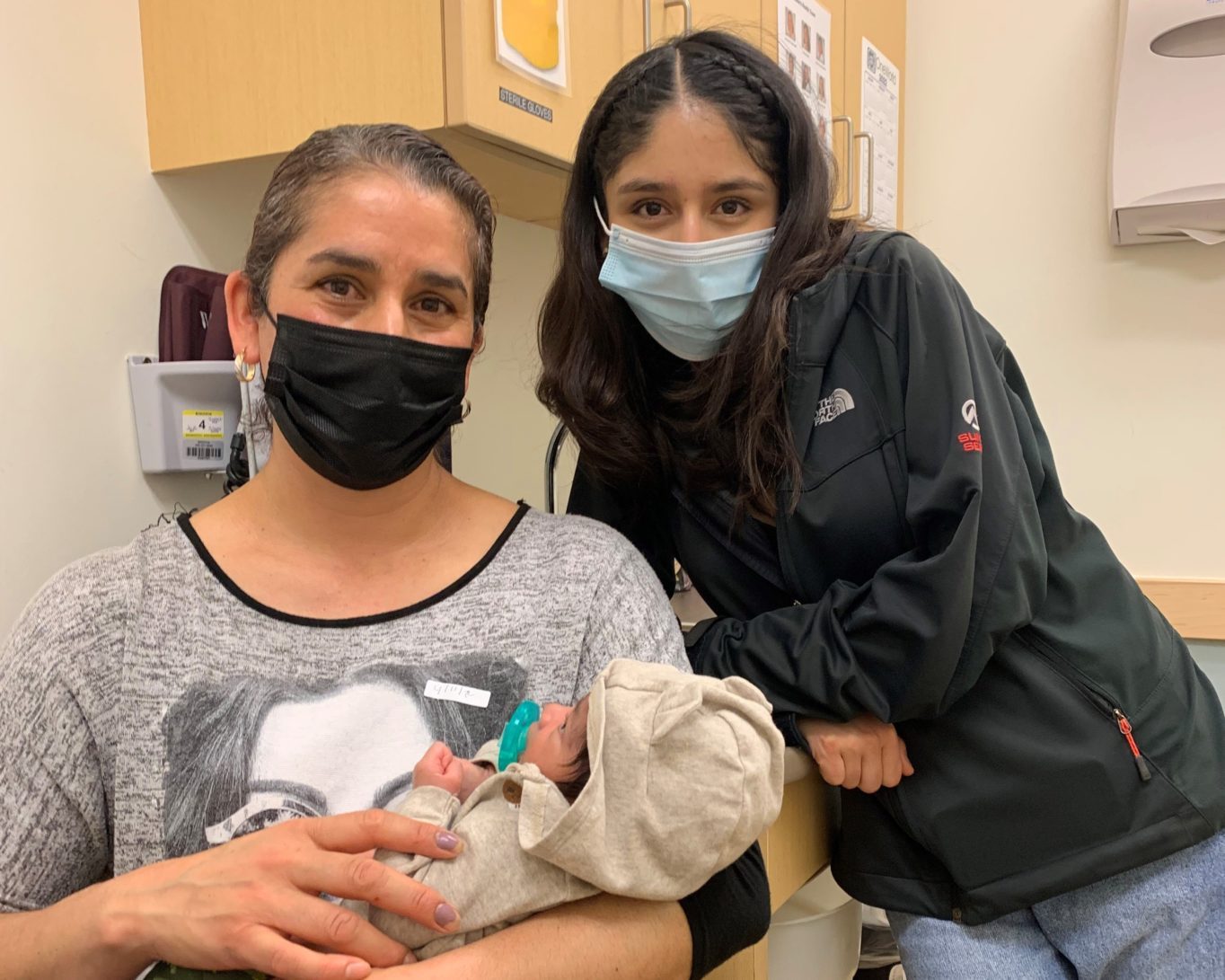 During pregnancy, a unique connection can form between a mother and child. For Julieta, OneWorld patient, and her mother, Angelica, their mother-daughter bond grew even deeper when Julieta had her first child.
A former OneWorld prenatal patient herself, Angelica had previously worked with the OneWorld midwives for one of her own pregnancies and deliveries. When Julieta became pregnant, Angelica knew the OneWorld midwives were the best option for her daughter's prenatal care.
Angelica and her family went to OneWorld for checkups, which eased the transition to working with the midwife team when Julieta became pregnant.
"I was treated with respect, and felt good because they listened to me," said Julieta.
Bridget Wieczorek, CNM, worked with Julieta for her prenatal appointments. In addition to completing her prenatal care appointments, Julieta was connected to the social work team for further assistance as she prepared to become a mother.
When it was time for Julieta to deliver her child, Meredith Rudish, CNM, was the midwife on call at CHI Health Creighton University Medical Center – Bergan Mercy.
"Angelica was present and very supportive throughout Julieta's birth, and it was clear Angelica helped guide her daughter to OneWorld because she had a good experience with her midwife years ago and trusted us as a group," said Meredith.
Throughout the entire labor and delivery process, the on call OneWorld midwife advocates and cares for both the mother and baby.
"Everyone was so attentive with my daughter," said Angelica. "They checked on her and helped her with everything she needed."
Meredith recalled helping another patient whose mother was with her for support during the same shift she helped deliver Julieta's baby.
"Both the moms were so loving and supportive of their daughters as they became mothers," Meredith said. "Honestly, it brought a tear to my eye as I thought about my own mother and my daughters."
Accompanied by her mother, Julieta continues to go to OneWorld for her postnatal appointments. As her child begins to grow, so does a new, loving bond across three generations.
---