Going the extra mile
Bellevue clinic store provides basic essentials for patients in need
When Jessica Johnson, APRN, Family Medicine Nurse Practitioner, saw a patient who was struggling with homelessness at the OneWorld Bellevue clinic, she knew he was in urgent need of basic supplies. With the help of the Bellevue Corner Store, he was able to leave the clinic with essential items in hand.
"You don't walk into your doctor's office thinking you're going to leave with items like socks and toothbrushes, especially when you need them, but that's why we started the Corner Store," said Johnson.
Back in 2021, Maria Marcos, Health Assistant, and Emily Braun, MD, Pediatrician, noticed that many pediatric patients did not have a lot of basic items. Marcos decided to bring in several new pairs of shoes and gave them to children in need.
Soon after, the Bellevue clinic staff and clinicians decided to expand the items being brought in. Together they collected newly purchased items including socks, deodorant, feminine hygiene products and more to have on hand in clinic for patients to "shop" for when those needs are identified.
"Dr. Braun and Maria really helped this idea come to fruition," said Johnson. "We all agreed that a big part of health care is having access to basic items so you can stay healthy, and we wanted to help make these items accessible for our patients."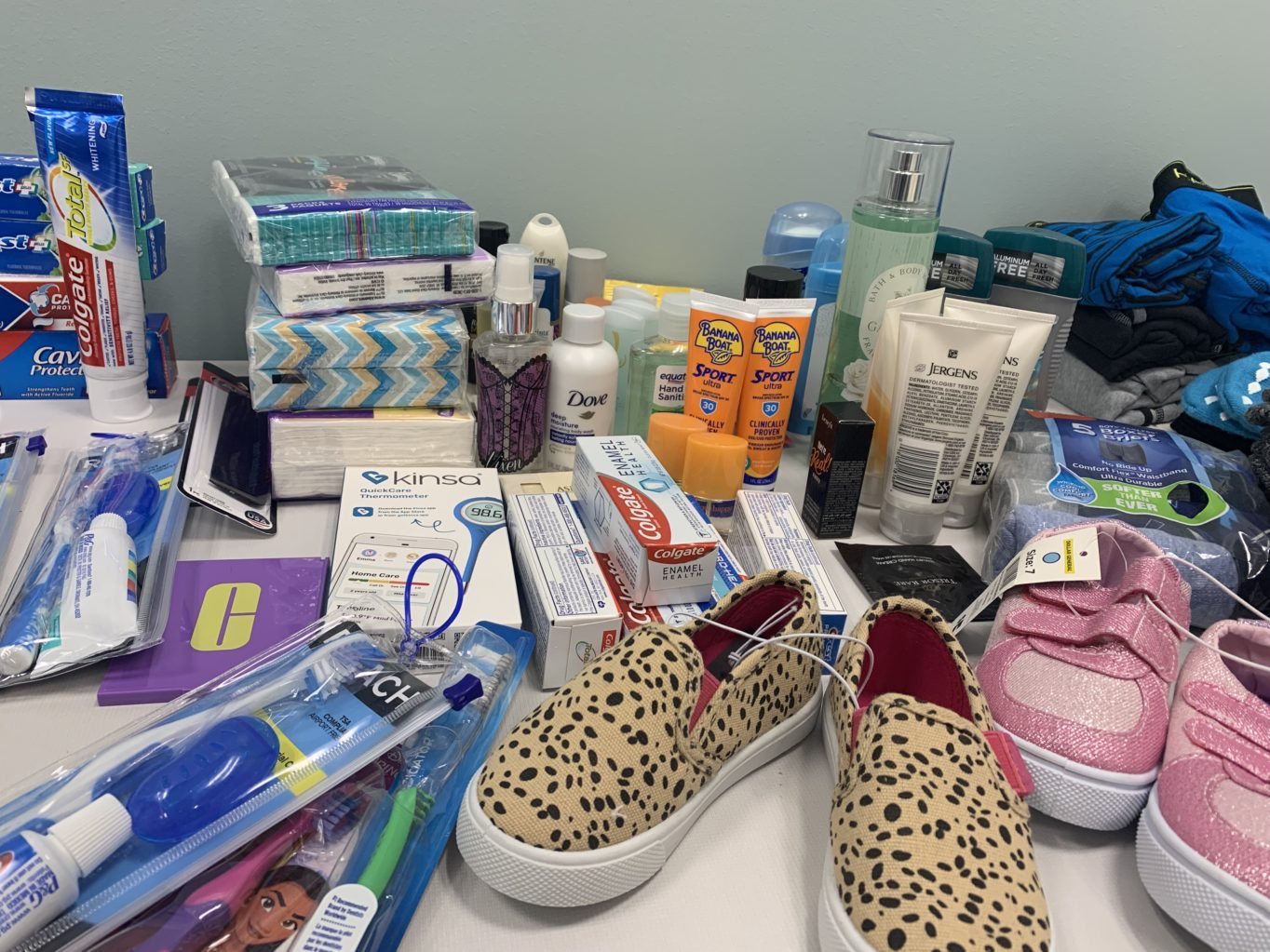 The Corner Store is located in the Behavioral Health room in the Bellevue clinic. Whenever a patient expresses a concern that they don't have items they need like toothbrushes or tooth paste, staff members and clinicians take the patient to the store where they are welcome to fill a bag with items they need.
Johnson said the store has helped many patients since it began, and the surprise and gratitude in the eyes of patients motivates the team to continue stocking items.
"We care for our patients and our community," said Johnson. "We are here to go that extra mile and while this store is small, it makes a big impact on our patients, and that is what OneWorld is all about."
At OneWorld, We Care for All People.