New Ways to Stay Active and Healthy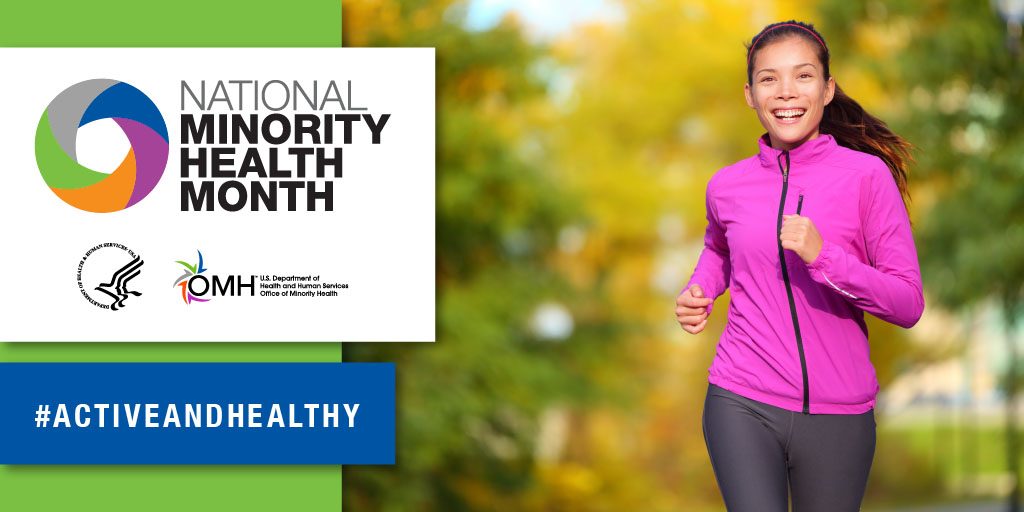 OneWorld is proud to support National Minority Health Month. With the nation advised to stay at home to reduce the spread of Covid-19, it is important to be intentional about staying active. This year the Office of Minority Health (OMH) is focused on safe ways to support physical, mental and emotional wellbeing through Active and Healthy lifestyles. With simple changes to routine it is possible for everyone to stay physically active at home and advance mental and emotional wellness.
In partnership with of the Office of Disease Prevention and Health Promotion and their Move Your Way campaign – individuals and families have access to resources to create activity plans that fit their lifestyle. Find tips to get motivated, stay active indoors and an activity planner to create customize routines at https://health.gov/moveyourway
The Office of Minority Health will continue to feature tips and daily themes including:
Wellness Mondays
Trivia Tuesdays
Workout Wednesday
Throwback Thursday
Family Fridays
Spotlight Saturdays
Empowerment Sundays
Visit https://www.facebook.com/minorityhealth/ for steps to take every day in and around the house to keep your mind and body active, while still following social distancing guidelines.
---