OneWorld Strong – Through the Coronavirus Outbreak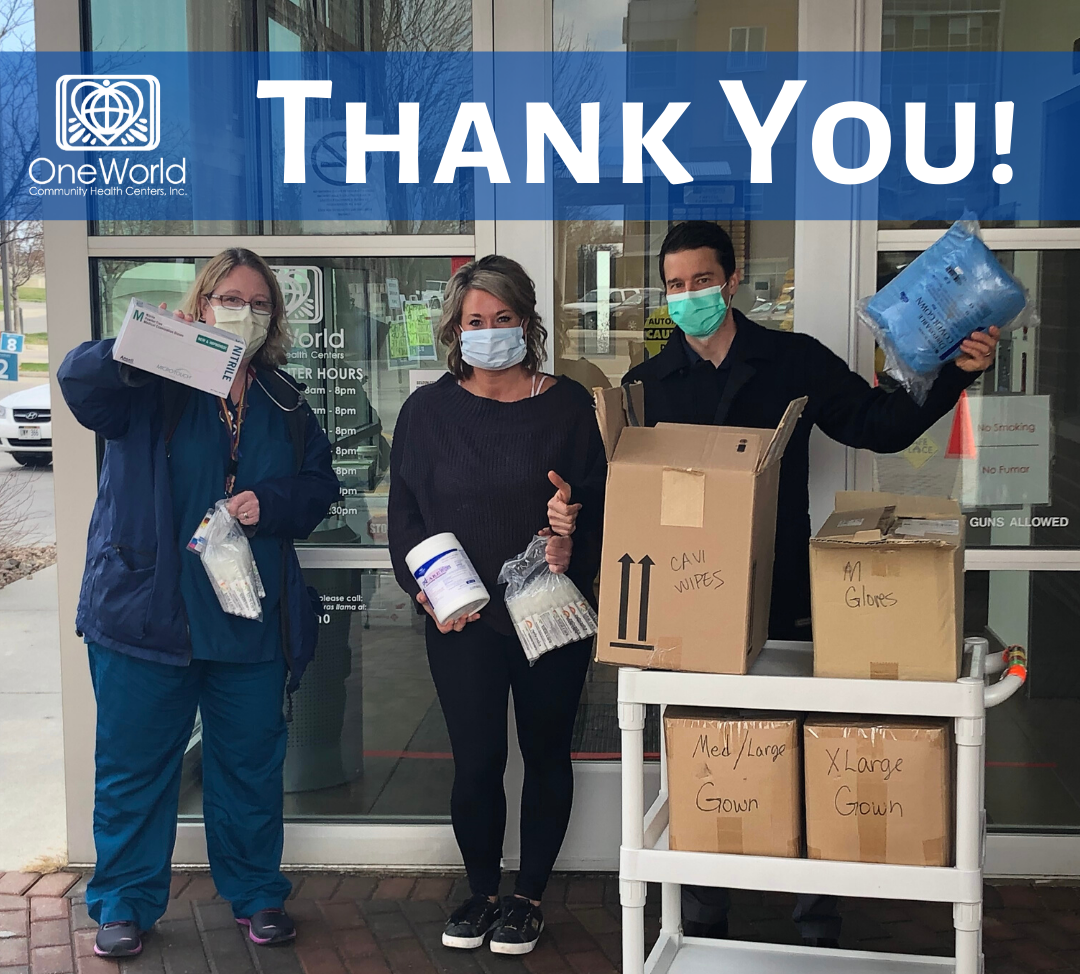 At OneWorld we are so proud to be part of the Omaha community. We started here 50 years ago and since then have been focused on serving the community with culturally respectful, quality affordable health care.  It is during challenging times like this when we have the opportunity to see the people of Omaha come together through kind acts of generosity. We are encouraged to see our community pull together and support our neighbors, our healthcare providers and all of the essential workers that have continued to provide Omaha with the goods and services to keep us going strong.
We would like to thank the many individuals and groups who over the past serval weeks have donated essential items to protect our healthcare team with masks and hand sanitizer. Many have provided encouragement and nourishment through meals that brighten our days and give us the energy to keep going.
As we continue to fight this pandemic we are honored to serve the wonderful people of Omaha and the surrounding communities. We rely on your support and your donations are making a difference! From all of us at OneWorld – Thank you!
---