Social Workers Addressing Food Insecurity
OneWorld's social work team fights food insecurity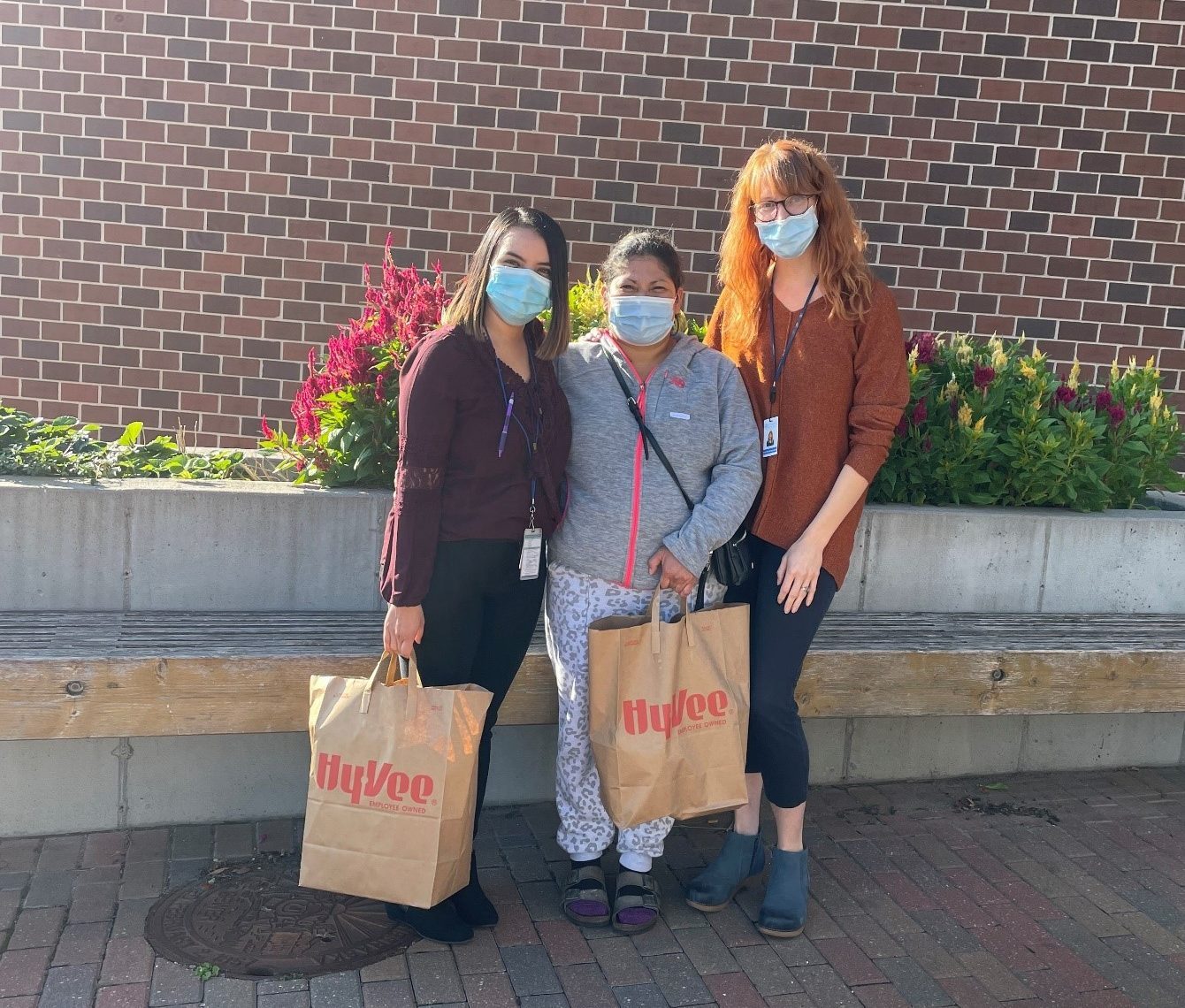 A survivor of domestic violence and Covid-19, Kathy** is no stranger to adversity. However, adding cancer to the mix brought on chemotherapy treatments that impede her ability to work. As a single mother of two children, Kathy needed help getting food on her family's table. To help alleviate that stress, the OneWorld Community Health Centers social work team coordinated food deliveries to Kathy's home for her and her family.
"She is a true example of resilience, strength and hope," said Nikki West, CSW, Social Work Manager.
OneWorld offers several programs to help patients who experience food insecurity, including a dry pantry. Food Bank of the Heartland brings dry pantry items on a monthly basis for patients to take with them when they are at the Livestock Exchange Health Campus.
Additionally, OneWorld collaborates with Together Inc. and San Andreas pantry for food deliveries. On average, Together Inc. takes 10-15 referrals for food delivery per week, and the San Andres pantry provides unlimited pantry items for the social work team to gather and distribute on Thursdays.
The social work team uses a referral system to connect with patients who are concerned about their food security. They offer free walk-in appointments during the week, and work with OneWorld physicians to help direct patients in need to food resources.
Nikki said their patient population is largely made up of patients with no documentation status. Due to their lack of status, they are ineligible for Department of Health and Human Services economic assistance programs such as food stamps.
Nikki said the social work team has also seen an increase in requests for assistance from OneWorld patients in quarantine for Covid-19 who are worried about having enough food.
To help these individuals, the social work team connects with local food pantries to set up deliveries and pickups for food. Food can also be ordered for delivery from HyVee for same-day needs or for those who live in surrounding areas.
"We try to outreach to as many areas of Nebraska using HyVee when needed," Nikki said.
This outreach program is possible through gift card donations from OneWorld staff members and outside donors. The social work team also uses their operations funding for supplemental food delivery to patients' households.
"Our patient population is often those who are disproportionately affected with food insecurity just because of their social determinants of health, so we're striving to break down those barriers to be able to better assist with their access to food," said Nikki.
To learn more about the programs OneWorld offers to help fight food insecurity, click here.
**Name has been changed for the privacy of the patient.
---