Medical Mobile Ribbon Cutting
OneWorld Hits the Road with Nebraska's First Medical Mobile for Youth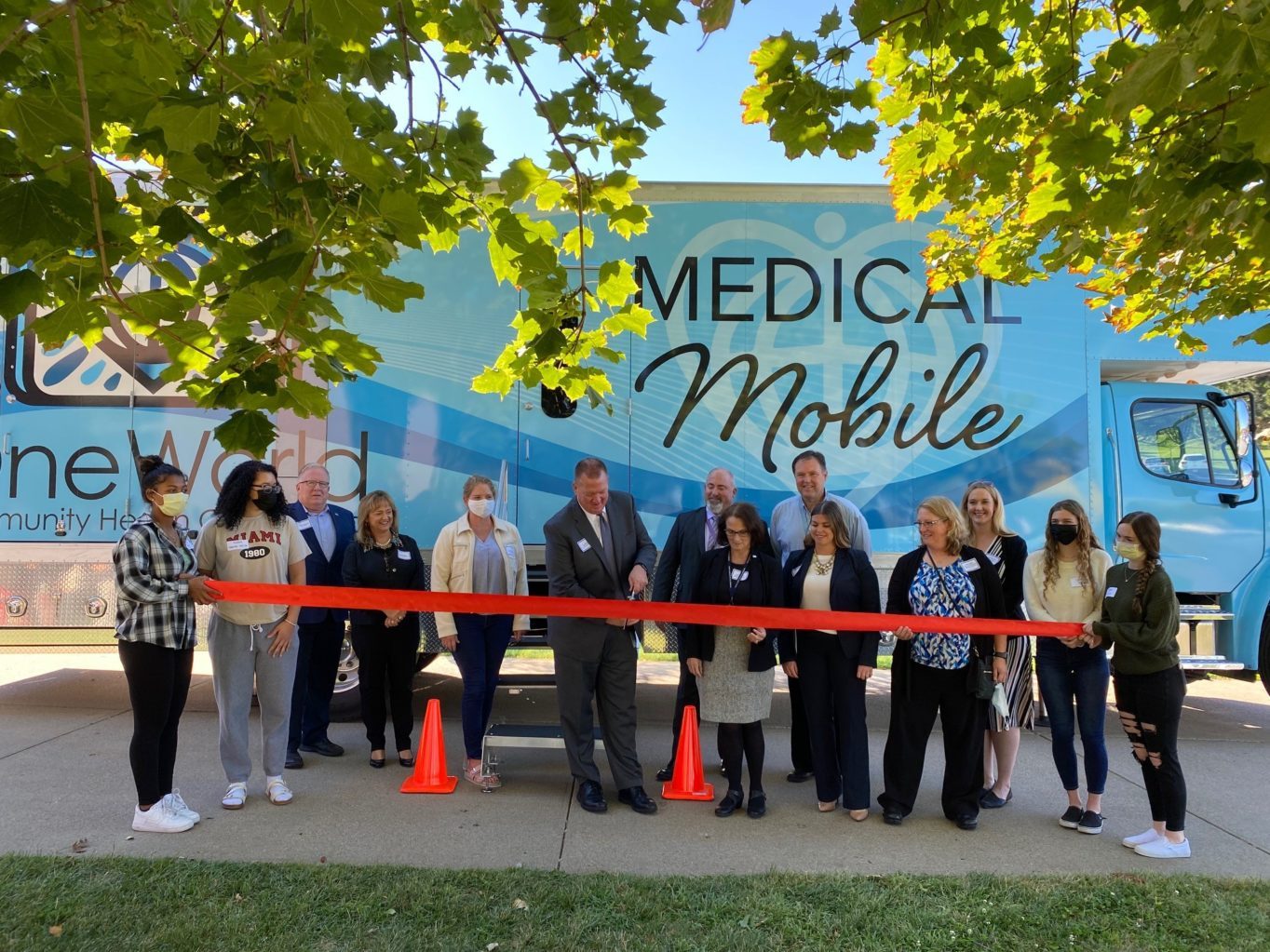 OneWorld Community Health Centers, in partnership with Ralston and Bellevue Public Schools, debuted Nebraska's first Medical Mobile clinic for youth on September 22.
"It is a privilege to deliver care, and we're humbled to do so in a new way," said Andrea Skolkin, CEO of OneWorld.
With parental consent, students enrolled in Ralston and Bellevue Public Schools, their siblings and faculty now have access to well checks, sports physicals, behavioral health services and more without having to leave their school's campus.
The impact of onsite care is already prevalent. Dr. Jeff Rippe, Bellevue Public Schools Superintendent, remarked a Bellevue East student was able to participate in practice for a sport after school because he visited the Medical Mobile and completed his sports physical during the school day.
"There is no way we could provide the healthcare that we provide and make our community and students healthier without the support of our donors, elected officials, Board of Directors and community," Andrea said.
The Medical Mobile joins the fleet of OneWorld Mobile clinics, the FluoRide and OneWorld Smiles Dental Mobiles, in providing affordable and quality care for youth on the road.
---