OneWorld Putting the Community in Healthcare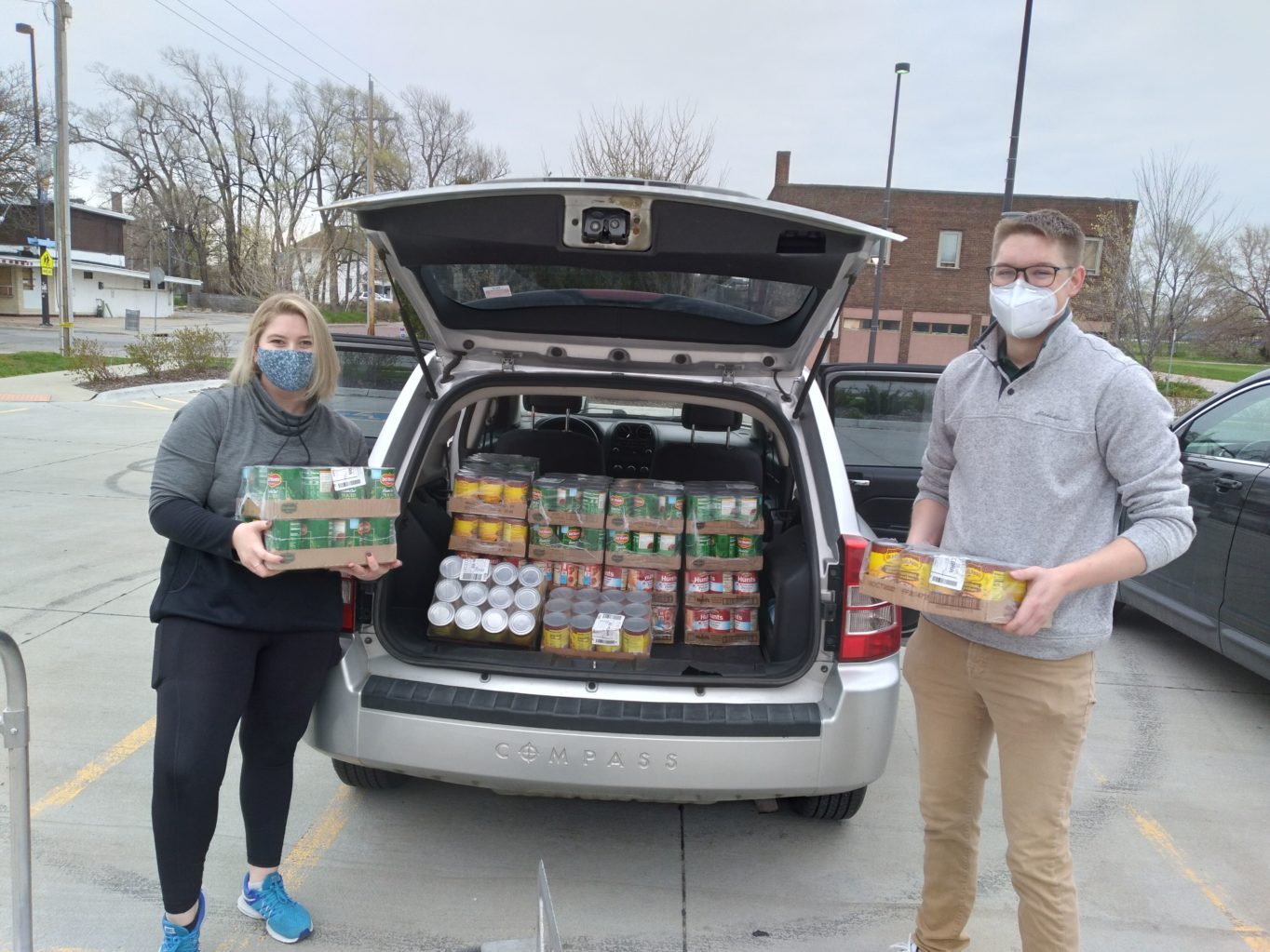 At OneWorld Community Health Centers, community is not only in our name it is at the root of what we do. Our foundation was built upon the community coming together to serve one another, and through our community partnerships today we are continuing to do just that.
As job loss and health concerns have strained already struggling families, OneWorld has worked to provide access to essentials and resources to help with daily needs.
Through partnerships with community food rescue groups and donations, OneWorld has been able to offer supplemental food resources
to those who cannot afford to put food on the table. OneWorld social work team and volunteers have been delivering bags of food to our patients and those with Covid.
"Food insecurity is still a big issue for many of our patients" said Courtney Allen Cowardin, CNM, OneWorld Associate Medical Director for Women's Health "We work to keep our dry food pantry stocked in the clinic so if we have a patient who has gone without food we are able to grab them a few things. This is especially a health concern for pregnant mothers who go days without having a meal. We do not want anyone to leave hungry."
"Health justice requires the reduction of health disparities." Andrea Skolkin, Chief Executive Officer, OneWorld Community Health Centers
"We have been strengthened by our community partners throughout Omaha. These partnerships help us to provide health supplies, masks, food, temporary isolation housing, and so much more back to our community." Jen Mayhew, OneWorld Operations Director
Providing access to health care and bridging inequity gaps is our mission. We believe in
Care For All People and part of that care is reaching people in a language they understand. "Through this pandemic we have seen groups of people be disproportionately impacted, said Andrea Skolkin. "Testing processes were complicated, too complicated for populations with different native languages and cultural backgrounds, older adults, those without transportation, those living on very limited incomes and those with complex mental health issues. We have been working to bridge those gaps." In partnership with Radio Lobo and groups like Tri-Faith Initiative we have been working to get information out about COVID-19, clear up the facts and myths and provide information about the vaccine in multiple languages.
OneWorld has also been working with businesses to promote health and safety for their employees and offer opportunities for vaccination. "The leadership team at the JBS meatpacking plant demonstrated sincere care and concern for their workers," said Angie Washington, OneWorld Development Manager. "From the initial planning stages until the completion of the vaccination event they kept in close communication with the OneWorld team. They collaborated with us to create informational videos to educate their staff. They closed down production on the vaccination event day and incentivized their staff to receive the vaccine. OneWorld volunteers and team were welcomed and met with eager helpfulness at every moment of the day. The environment was free of fear and had an air of positivity. I applaud JBS for caring well for their team."
OneWorld in the Community
Spanish Covid-19 Town Hall in Partnership with Nebraska Department of Health and Human Services
Dr. Katie Sagrero and Vivian Garcia on Radio Lobo
Health Screenings in the Community
Health Window Mexican Consulate
Food Pantry Providing Weekly Food Essentials
School Vaccine Clinics
Day of the Child with Radio Lobo and Telemundo
United Way Day of Action: Garden and Food Delivery
Local Meatpacking Plants Vaccine Events
Share Omaha
Community volunteers
COVID Vaccine Outreach to the Guatemalan and Spanish speaking community with the Ixim group and Catholic church
Newborn and Nursing Essentials Care Packages Deliveries for Expecting Moms
Car Seat and Pack-N-Play Delivery from Social Workers to the homes of families with infants and young children in need
It is our hope through continued partnerships with businesses, individuals and community groups we will continue to expand our areas of service and positive community impact and continue working toward health justice.
Whole Person Care For Every Person.
---