OneWorld Thanks You!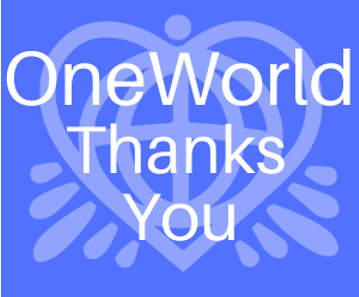 OneWorld would like to say thank you to everyone in the community that has come together to support our Covid-19 efforts. Our friends and neighbors have donated Personal Protective Equipment (PPE) for our staff, handmade masks to give our patients, hand sanitizer and food for those in need. Foundations have donated financial resources.
In May, we also had the opportunity to raise support through Giving Tuesday, KETV Giving Wednesday and Omaha Gives! Through these fundraising efforts we have been able to continue reaching those in the South Omaha communities who have been hit hard by the virus.
Difficult times have a way of shining a light on what matters most. We thankful for our families, our community and very grateful to all of the heroes on the frontlines as we face this pandemic. Together we are stronger.
---