Standing With Love
OneWorld gender affirming services open doors for LGBTQIA+ community members
For the LGBTQIA+ community, access, connection and empowerment are three essential aspects of health care. Since 2017, OneWorld Community Health Centers has proudly offered gender-affirming care for transgender adults and adolescents who wish to begin their transition process.
"We were already there for health maintenance, STI screening and anything else they needed," said Alex Dworak, MD, Associate Medical Director of Family Practice. "With our Spanish speaking abilities and financial services, such as our Sliding Scale, our patients can access the care they need and deserve. It's simply OneWorld living out its mission."
Dr. Dworak said many of his patients come to OneWorld specifically for gender affirming care, but oftentimes are connected to other services to care for their other needs.
"One of my patients initially came to OneWorld for gender affirming care, but they developed Type 2 diabetes and also lost their housing," said Dr. Dworak.
When the patient lost their housing, Dr. Dworak connected them to the social work team. With enrichment funds, they were able to receive housing, and qualified for Medicaid to alleviate financial burden for their medical treatments.
With the gender affirming treatment and Type 2 diabetes diagnosis, the patient is on a complicated medication regiment. Dr. Dworak and the OneWorld Pharmacy work together to ensure the patient can continue their hormone treatments and afford their medications through the Medication Assistance Program.
"Along with OneWorld's Diabetes Educators, the patient has maintained control of their diabetes despite the physical and mental barriers of the pandemic and other life events," said Dr. Dworak.
In addition to patients coming to OneWorld specifically for gender affirming services, Dr. Dworak said established OneWorld patients are now requesting gender affirming services as awareness that OneWorld offers these services has grown, particularly within the Spanish-speaking community.
"Providing these services is about telling the patients in the queer community they are seen, and that we are one of the institutions that is committed to caring for them, especially for uninsured patients and patients who don't speak English," said Dr. Dworak.
OneWorld refers patients who desire speech therapy and gender affirming surgeries to UNMC, and utilizes the UNMC HIV Clinic's protocols for PrEP (HIV prevention medication) treatment.
Within OneWorld, Dr. Dworak is one of eight clinicians trained in PrEP. Two of OneWorld's pharmacists are well versed in PrEP as well. Several of these clinicians also focus their Continuing Medical Education on LGBTQIA+ health care.
"Since we began offering gender affirming services, inclusivity has woven into the employee culture even more than before," said Dr. Dworak. "OneWorld is recognized by the Human Rights Campaign for LGBTQIA+ equality. We make a concerted, active effort to not only be there for, but to stand up with the LGBTQIA+ community because they deserve excellent medical care."
At OneWorld, We Care for All People.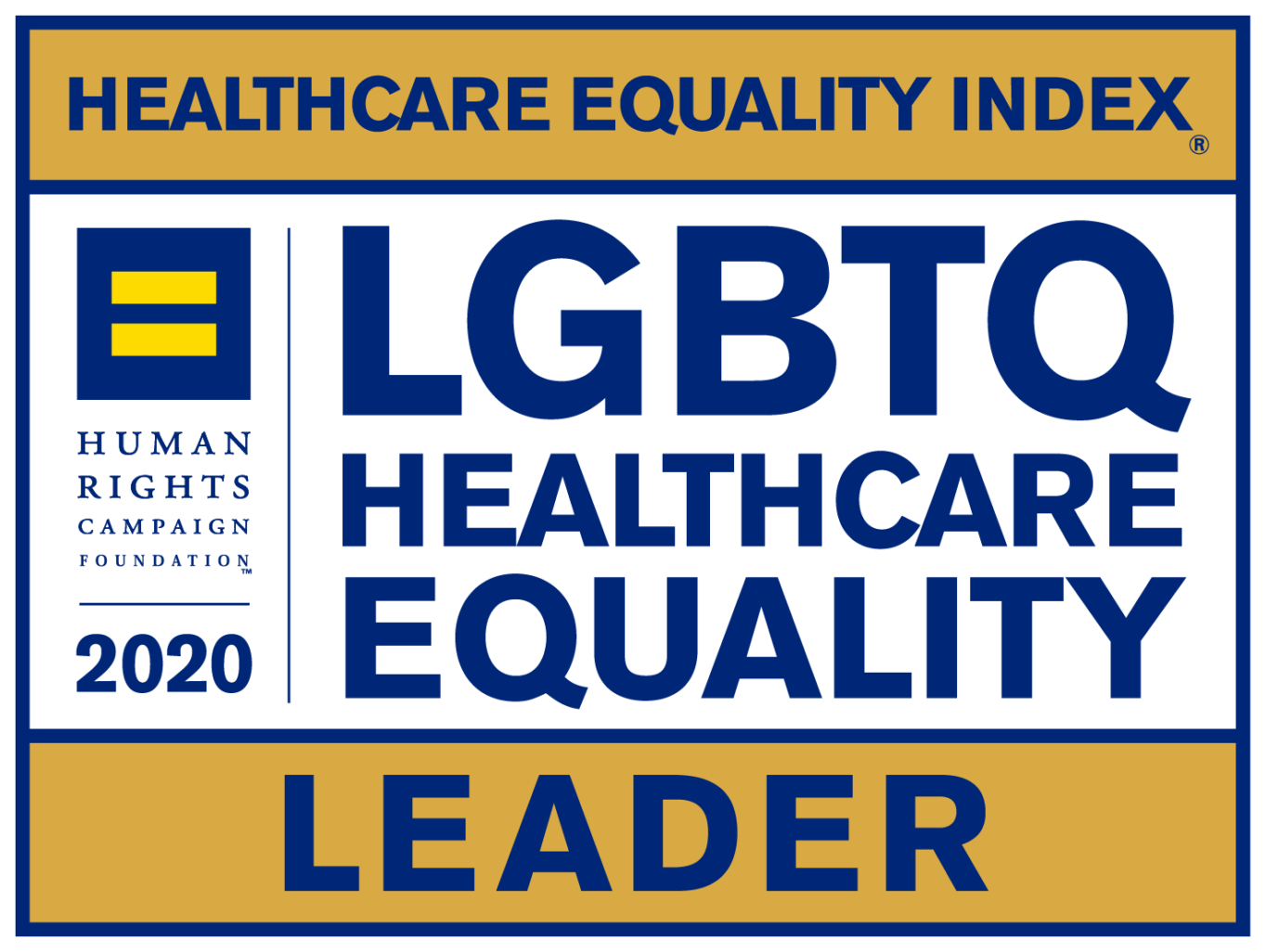 ---