The gift of caring
OneWorld teams and community partners bring spirit of giving to patient families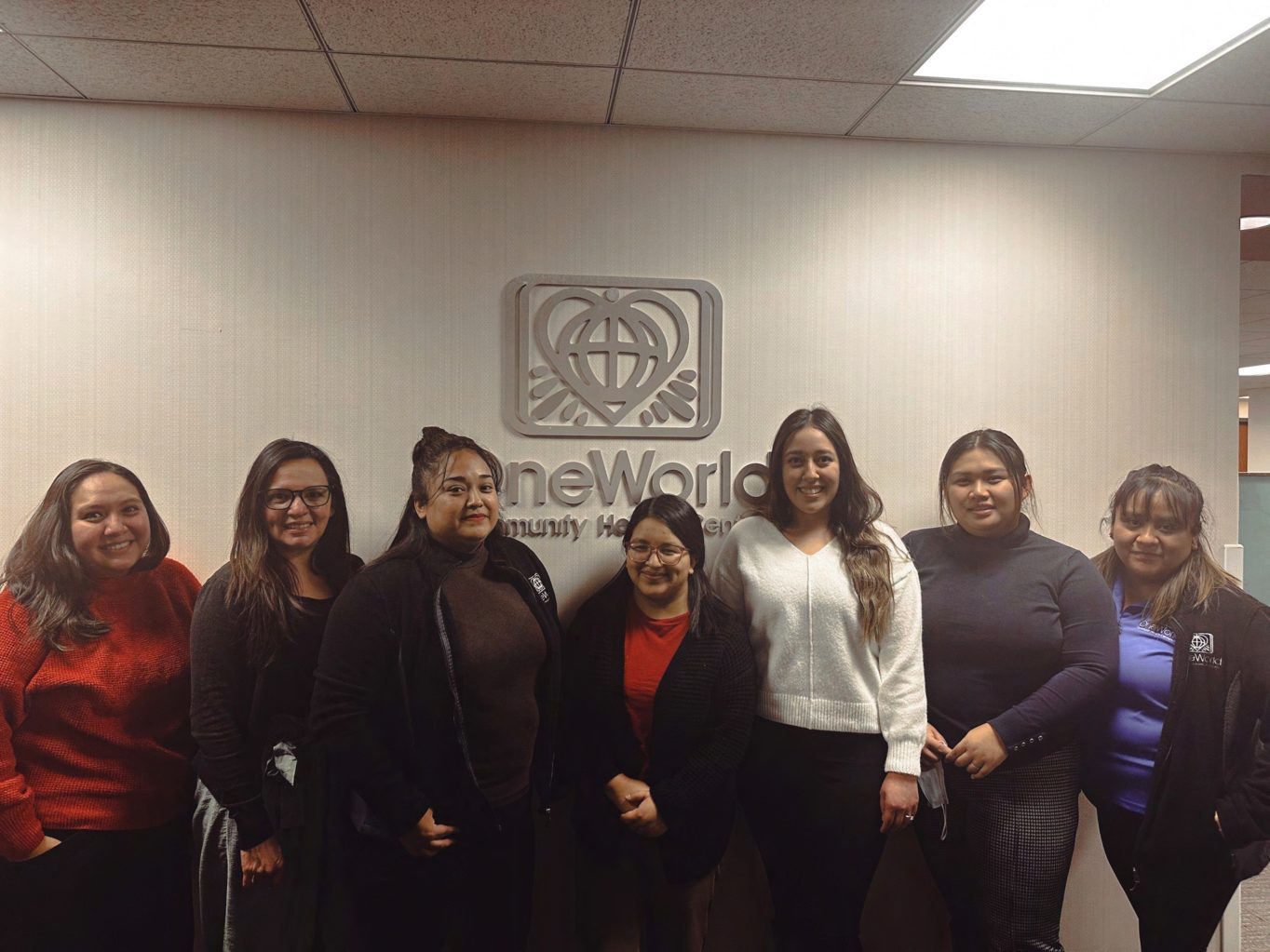 For OneWorld's Patient Support and Social Work teams, the month of December is full of hugs, happy tears and gratitude. Each year, these teams collaborate with community partners to bring the spirit of giving to OneWorld patient families.
"This season is challenging for many parents," said Susana Reyes-Sanchez, Patient Support Manager. "Many of our families would be unable to provide any gifts for their children, and we are grateful to work with our community partners to support and care for our patients."
With the help of the Social Work team, the Patient Support team selected 25 families with high needs and cancer patients' families for Mary of Our Queen Church's holiday assistance program.
Families are invited to create wish lists with their children's sizing information and gift ideas. Reyes-Sanchez said many of the items requested are basic items including underwear, socks, winter coats, hats and gloves.
After the sponsoring families have purchased and wrapped each gift, Reyes-Sanchez and her team coordinate pickup and delivery of the gifts. During the Covid-19 pandemic, the OneWorld Transportation team helped deliver gifts to each patient families' house.
"There are always a lot of hugs and tears when the families receive their presents," said Reyes-Sanchez. "Sometimes for our patients with cancer, we don't know when their last holiday season will be. I think knowing that they don't have to worry about getting gifts for their children makes a big difference and helps them feel extra cared for."
Several other organizations adopted other OneWorld families in need of extra holiday assistance. Brownell Talbot College Preparatory School adopted 20 families and the Nebraska Cancer Specialists group adopted 30 families.
The OneWorld Social Work team also selected 10 other patient families for OneWorld's own holiday assistance program. For this program, OneWorld employees purchase items on each families' wish list. The Social Work team will deliver the gifts to the families in late December.
Outside of the holiday assistance programs, the OneWorld Social Work team provides essential items including gently-used clothing items, car seats and more year-round to help patients in need.
"One of our patients on our list for holiday assistance this year recently moved from Honduras," said Idania Ramirez, Social Work Manager. "She fled from a domestic violence situation with her four children, and she is currently pregnant with her fifth child. When she first came to OneWorld, we were able to get them clothing, winter coats and shoes right away. She was so grateful for our immediate help, and we're looking forward to helping her and her children more during this holiday season."
At OneWorld, We Care for All People.